Card Services

Access your account easily with the convenience of a Bank of DeSoto debit card. Put your mind at ease with the improved card security features that have made using your debit card safer without compromising accessibility.
Card Management
Take control of your debit card and reduce fraud with the card management features located in the Bank of DeSoto Mobile app. With our upgraded mobile app, you are no longer required to download a separate app to access these features. Simply search "Bank of DeSoto Mobile" in your App Store or Google Play to download the app.
Set transaction limits
View spending insights
Add cards to your digital wallets
Instantly turn your debit card on or off
Set up alerts to notify you when your card is used
Digital Wallets
Store your Bank of DeSoto debit card information in your digital wallet using Apple Pay, Google Pay, or Samsung Pay. Digital wallets are a safe and contact-free payment option that can be used online or in-store.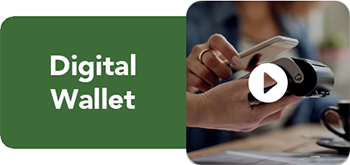 Card Security

Fraud Alerts

It is a priority of Bank of DeSoto to prevent potential fraudulent use of your debit card. We know your money is hard-earned and we strive to limit your exposure to this threat. All card holders are automatically enrolled to receive real-time notifications via text, phone or email when a debit card transaction is identified as being possible fraud. To improve the notification process, please be sure we have your current contact information.
Card Security FAQs
Can I opt-out of fraud alerts?
No. You are required to receive alerts for transactions identified as being suspicious, but you can opt-out of receiving the alerts via text.
How can I opt-out of text alerts?
Since all customers are automatically enrolled, once you receive your first text message you are given an option to opt-out by replying "STOP".
When will I get alerts?
All alerts are real-time alerts and sent out within minutes of the transaction.
Text alerts and phone calls are only completed between 8:00 am – 9:00 pm
Email alerts are received 24/7
What if I get a fraud alert for a legitimate transaction I am trying to complete?
Respond to the alert accordingly (text, phone or email) to indicate the transaction is valid.
If the transaction was initially declined, retry the transaction after responding to the alert.
Is there a separate fee associated with the fraud alert service?
Bank of DeSoto does not charge a separate fee for debit card fraud alerts.
3D Secure
All Bank of DeSoto debit cards are automatically protected by 3D Secure. This service provides an extra layer of security to safe guard card-not-present transactions. This additional fraud protection feature helps reduce the risk of unauthorized purchases made online.
Mastercard® Automatic Billing Updater (ABU):
This service allows participating merchants to receive updated debit card information for recurring payments or card-on-file transactions. All cards are automatically enrolled, and no action is required to take advantage of this service.
Mastercard® Automatic Billing Updater FAQs
What is the purpose of this service?
This service is a convenience for customers that have recurring payments or card-on-file transactions with merchants to be able to provide updated card information to those merchants on behalf of the cardholder. This service helps reduce the number of declined transactions due to changes in card information and can help limit late fees or service disruption.
How does the Mastercard® Automatic Billing Updater (ABU) service work?
If a merchant that you have set up recurring payments with or have saved card-on-file information has chosen to participate in the service, then they can access updated cardholder information when changes are made to your debt card. For example, your expiration date that changes when your debit card is re-issued.
Will my payment information be updated with every merchant I have a recurring payment or card-on-file agreement with?
No. Merchants choose whether they want to participate in the service and choose how often they access the updated information. It is still recommended to contact your merchant to discuss whether they received your updated card information.
Do you have a list of participating merchants?
No. You would need to contact your merchant to find out whether they participate or not and what their process is for updating your information.
Is there a fee for this service?
No. Bank of DeSoto does not charge a fee to participate in this service.
Do I have to participate in this service?
No. You are automatically enrolled but have the option to opt-out if you choose.
How do I opt out?
Contact one of our New Account Representatives at 972-780-7777 and they will help you complete our opt-out form.
Set Spending Alerts

Check out our new debit card management features in the Bank of DeSoto Mobile app.